Edith Wharton was an acclaimed American author who in her writing career won many international accolades including Pulitzer Prize in 1920 and nomination for Nobel Prize in Literature consecutively in 1927, 1928 and 1930. 'Afterward' is one of the finest works in Wharton's oeuvre displaying all her characteristic literary elements and conceptions in full force. If she is today known for her brilliant novels and short stories that portray her natural wit coupled up with grave psychological and social insights into the privileged class of America, the Afterward by Edith Wharton has all these traits in the finest manner possible.
Following the great tradition of ghost story with social themes
For years telling a suspense filled ghost story with psychological and social overtones had created a volume of writing representing different types of prose and literary styles. The gothic horror and ghostly elements of Victorian era had been incorporated in many famous stories of that era. The Turn of the Screw by Henry James is a great example of this evolving genre of fiction. Wharton knowing that this idiom of suspense can be useful to portray her characters in the light of psychological focus, she had written several such stories and even published a complete book comprising them. While these stories on the surface level are sure to give you an experience ridden with suspense for the unpredictable, their underlying preoccupation with socially ridiculous characters had made the storyline equally significant as a literary commentary on society.
Development of the storyline and suspense
The suspense takes over the story as Mary and the interchangeable narrator voice in her place, continues to describe a story concerning a person named Ned until she realizes that something unexpected is at stake because the ghost of the story arrived in the doorstep. In spite of the ridiculousness of the tale to our matured ears, the literary skills never broke the suspense loose and easily purport us to the world of unexpected and unknown. The character of Mary with her ignorance of the husband's business helps weaving the plot and corresponding suspense even better. Though there is not a straightforward moral that one can draw from the storyline, at least we can sense that the author is suggesting against our long held misconception about our so called knowledge of people around us. Anyone loved and wanted too much may ultimately bring us sadness. This has been exemplified with a gritty storytelling and development of the thrilling plot so characteristic of Edith Wharton ghost stories.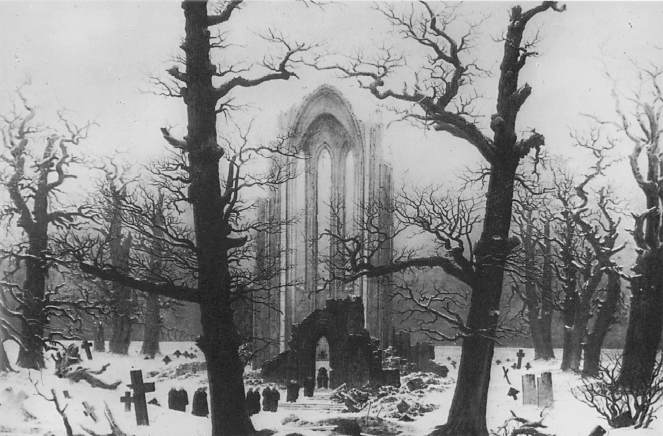 A fantastic gothic story but with a difference
'Afterward' carries an array of elements reminiscent of American Gothic style of writing. Numerous characteristic Gothic elements like incorporation of a supernatural theme and addressing a ghost in all familiarity, a dark and shadowed settings, the main character is often taking refuge in oblivion and reference to architectural elements like missing passages and above all suppressed secrets or truths from the yester years, all these perfectly gave the settings of a typical Gothic horror story, though Wharton carefully avoided the extravaganza of horror and rather concentrated on vivid development on the suspense that ultimately would reveal the denied secret to the readers and everyone. As explained by the scholars on Gothic fiction (www.wisegeek.org/what-characterizes-gothic-fiction.htm), a typical strange relationship with the very familiar one is the quintessential trait of them and in that respect the present story perfectly fits in this category.
Multifaceted conflicts of interests among characters
Any major work of fiction invariably has several conflicting characters incorporating their individual flavor, point of view and contradictions. The present story is no different in this regard. While exploring the memories gradually by the central character it explores several characters along with their conflicts of interest, personal attributes and conflicts and contradictions that exist not only among men or women but on a larger plane between man and the society. This shows Wharton's infallible preoccupation with the social criticism that she elaborately stressed across almost all her works. The setting is perfect and the mood of the storytelling had been created with extreme care and moving back and forth in capturing the memory by the protagonist had been done with astute clarity except the fact that for a twenty first century reader using the third person narration along with the protagonist seems to be a cliché literary style.
With a rich, dark, mystery ridden setting in the countryside of Nineteenth century England and with a remoteness and historical aura and secretive atmosphere surrounding it, the reader gets more than what is required to get mentally delivered in a different time-space and this is one of the biggest praiseworthy attribute of this story. Ghost in this story served a significant symbolic role as well. When bringing ghosts with them the residents of the house do not have knowledge of it until much later when the damage is done. Thus ghosts actually work towards shattering the dull aristocratic idyllic life and make it stand on its tiptoe.