Gym bags for women are more than for use in gymnasiums, while they're often used for swimming, outdoors, shopping as well as for office needs. Apart from being trendy and stylish, it should be essentially fit for housing all your needed gears in an organized way enabling you to find anything out of the bag without hunting within its counters.
While carrying the whole lot of accessories for the day from swim costume, gym outfits, towels apart from toiletries, makeup box, purse, mobiles and laptop, your gym bag should work optimally functional for you. No denying, your sweaty workout outfits will be kept next to your leggings, tops for changing, phone, or shoes. It appears challenging for buyers while investing for durable, purposeful and new generation gym bags for women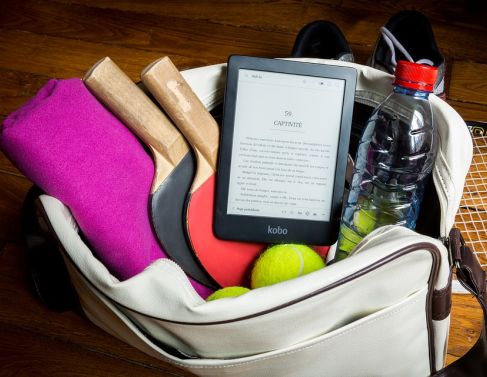 that can care for things they carry keeping them odor-free, fresh and hygienic for all times. Instead of sweating, to get geared, it's ideal to have a small groundwork based on the key points of considerations for an appropriate choice of your gym bag.
Gym Bags for Women – Points to Consider
Style of the Bag
Considering the style of the bag should be given priority, since how you travel, type of your activities, duration of your engagements are few points that help determine the type of gym bag fits you. For example, if you like to carry a yoga mat too, then the gum bag must have a mat holder. Equally, if you travel by motorcycle, selection of the appropriate strap becomes essential. Thus, you can go for a shoulder bag which is ideally designed for professional women to carry everything from their office use to gym gears in its plenty of compartments without any hassle.
if you boast a sporty kind and passionate of joining hiking, camping, kayaking apart from the boundary of gym and yoga, the backpack should be a peerless choice to you. With their big size, ease of carrying and huge compartments, they are just made for sporty men and women. Designed with spacious inside, duffels are roomy to house anything and form a water bottle, a pair of sneakers, extra clothes, wet clothes to your fitness journals. Without spending a 'word' on tote would keep the writing incomplete. It goes abreast with women's lifestyle. If you love the gym, yoga, as well as a shopping tote, should be picked.
Materials
While canvas is relatively lightweight, durable and easy to maintain, they are also inexpensive that makes canvas gym bags ideal for anyone where the budget is a concern. Even though canvas can hold dirty shoes, workout sweat outfits, pair of extra clothes and other gears, they cannot give you the level of cleanliness and organization, and thus, an experiment of foul-smelling all over the gears is not surprising. Visually appealing leather should always be avoided considering your activities. Unsurprisingly, gym bags for women made of nylon have come up like anything and have got high recognition throughout the globe with its lightweight, robustness, and lasting characteristics. Consider high-quality ballistic nylon, which is easy to maintain, and you can get great branded products made of high-grade nylon due to their global demand.
Compartments-Counters
If you look for having shoe compartment, make sure that gym bags for women are prepared with separate mesh compartment. This kind of counters is also essential to keep wet and extra clothes separate and odor-free. Having pouches for carrying a laptop, office papers, towels, mobile, purse, and toiletries is essential while the compartment for taking notebook or laptop must be padded and you should have extra space outside to carry your umbrella or water bottle.
Carrying Straps
Depending on the type of gym bags for women you choose, you can find general shoulder straps, handles together with tossing type carry-on-the-shoulder belts in addition to crossfit categories having heavy duty mesh carrying straps with or without heap belts. If you go for the duffel, tote, or official bags, choosing handles in addition to, on the shoulder carrying straps should be the ideal choice. However, for backpackers, you must not overlook whether the structure of the bag will be fitting to your physique, which depends on one's torso length.
Construction and Security
Undeniably, when it comes to choosing a small gym bag for women, you should have an intense eye to make sure that it has hardwearing construction, high-grade rust resistive and durable brass made zippers. Ensure about the types of clasps, fasteners and other hardware types, in addition, its security mechanisms.