So, you have recently joined a sorority. Great for you! You just have taken the right step in joining a sisterhood that will give you success in life. Now you have become a member; you must take yourself to a much bigger level. That is by choosing the best sorority clothing for all seasons as well attending various events. We will present a few ideas that will help you keep the sisterhood intact and become friends for a lifetime.
• You must connect with your sisters through social media platforms. This will help you to know the type of apparels one need to wear during several events. If you are staying at the dorm, ask your peers to help you out with the right sorority clothing.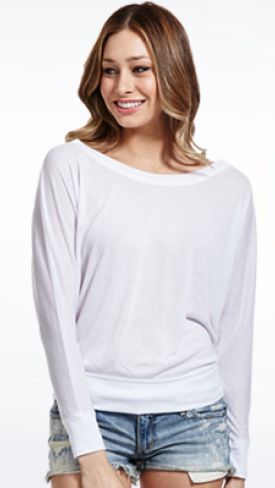 • During springtime, there would be rainy days as well as hot weather. If you want to look, class, this season, have a rain jacket for any good brand. The jacket will have water as well as windproof and mesh lining for airflow. The sleeves are made of taffeta nylon for easy motion. The jacket will keep you dry and warm by blocking the rain and wind. The zippered pockets help to keep safe your belongings. You can get in different colors and is stylish that will help you to stand out from the crowd.
• Circle Monogram Cap – These baseball caps are a great trendsetter to show your sporty side and help to mask a bad hair day. Wear this preppy cap for protecting your eyes from the sun. The best part is you can customize the cap by sewing your name on the back portion.
• Short for Running – During spring class attire, you should not miss the athletic shorts. This comfortable and breathable wear is your go-to dress and can wear for grocery shopping, relaxing in your room, hanging out with friends, etc.
• For warm weather, a pair of flip-flops is necessary. Nail with your lettered sorority clothing while allowing your feet to get some sun rays. You can wear while roaming around the pool or strolling around the campus. They are very relaxing to wear and there are different strap colors to choose from.
Greek Vintage Sport Tee
We will discuss some warm sorority clothing. As the winter season is just approaching, no one wants to miss out the trendy sweatshirts, anoraks, etc.
• Custom twilled long tee –During fall everyone loves the long sleeved tees. Customize the tee by choosing the twill pattern, color for the letters, and the shirt color, which will truly make your customized Greek letter tee. They are classy as well as super preppy and pair the tee with boots and leggings that will look you comfortable and cute.
• Custom twilled crewneck sweatshirt – Like the above-mentioned tee you can fully customize and can sparkle the sweatshirts. You can put patterns like chevron, animal prints, etc. These sweatshirts are very cute looking and make the perfect attire for group events during the winter or fall.
• Anorak is another trendsetter during chilly weather. The classy anorak can be packed into its pouch and is lightweight which makes it convenient to carry. It comes with waterproof protection and has a flannel lining that makes the perfect campus apparel during windy and rainy wintertime. Anorak is the perfect dress for surviving the long chilly walks and at the same time representing your sorority. So do not wait and grab a piece from your nearest store or order online.
• During Christmas time you can get various discounts on sorority clothing also if you are lucky then grab some free apparels that you can share with your sisters. You can wear Ugly Christmas sweaters that you can wear during the Christmas holiday. Have one or two sweaters in your closet and would be handy if you have to go to a party. This sweater is available in various colors, and you can get the limited edition, which comes with some fine prints.
• During spring break, you can opt for a monogram garment-dyed tank, which comes with various colors and has an accent pocket that looks cool. It is necessary for staying cool during the sunny time.