So, how to choose a yoga mat bag?
There is a lot of factors one need to consider before choosing a yoga mat bag. Each individual has his unique needs. Some do yoga in the morning while others believe in doing yoga after work. Some go to the yoga studio or gym, and some love the public garden. So depending on various factors, the type of yoga mat bag that will suit best to your needs varies.
Today we will look at the various factors you need to consider before choosing a yoga mat bag according to your needs and personality. Let's start.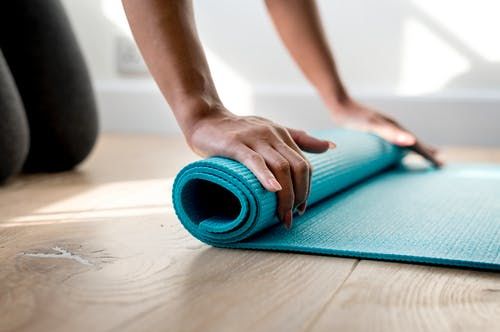 1. Size of the Bag
This is the first thing you need to decide. Think about the stuff you need to carry with you to the gym or yoga studio and then find a bag that can accommodate it all. Make sure your bag has sufficient space to accommodate all the things without being too full or empty. If you choose a bag which is too small to carry your yoga essentials, then it will be of no use. On the other hand, if you choose a bag which is too large in size and not able to fit into your gym's locker, then also it ends up being left at home. So choose the right size of bag considering all the factors.
2. Multiple Compartments
Choose a yoga mat bag with multiple compartment designs. It will allow you to accommodate your stuff in an organized way and you can easily find it when you need. A single large size compartment bag is no good for carrying yoga gear and gym essentials to the gym. You need a bag that can allow you to store your yoga essentials separately. You need a separate compartment for soiled garments and stinking shoes. One compartment can be appointed for clean clothes and one for toiletries. And of course, one compartment for phone, wallet, and keys, and one for a water bottle, snacks, supplements, and energy bars. And yoga mat can be held securely in straps outside the bag.
3. The material of the Bag
Performance and durability of the bag depend on the type of material used to manufacture the bag. Choose a yoga mat bag made of highly durable, water restaurant and odor resistant material like polyester, treated nylon, or cotton canvas. Nylon bags are best in the business when it comes to durability and also light in weight. These bags do not absorb moisture and pungent scents. Therefore, ideal for accommodating sweating garments and stinking shoes and taking back it home after the workout without spreading foul smell in the bag.
4. Special Features
Yoga mat bags already have one special feature of holding the yoga mat conveniently. However, you can look for more special features as per your needs. Choose yoga mat bags with lockable zippers so that you can safely stash your phone, wallet, and ID cards. If you go to yoga studio after work, you will need a bag that has a padded compartment to accommodate laptop safely. Alternatively, you simply might want an extra pocket for holding a water bottle. So compare the special features of the bag before purchase.
5. Style
Last but not least; definitely you want a bag that looks good on you. Choose the style of the yoga mat bag that suits best on you and serves your needs as well. Fortunately, you have many options that are fashionable as well as functional such as tote, duffle, or backpack. An enormous range of colors and design are out there. Choose the style of the bag that can blend into your looks and complement your style.
These are the five factors you need to consider to choose a yoga mat bag.
If you have not purchased a yoga mat bag yet or your existing bag is not suitable for accommodating your yoga essentials, go and get one today.