To put it in most simplistic words, copywriting is content used to drive people to action. It is often used to persuade people to think a certain way about a product or service. Unlike news or editorial writing, copywriting is all about getting the reader to take action- to buy, to subscribe to emails, or to keep updated with company new products or the latest news.
Copy is everywhere – websites, emails, catalogs, advertisements, brochures and now social media as well.
And it's very easy to keep chanting the SEO mantra of 'content is king', but at the end of the day, it is quite challenging to produce mind blowing and optimized content on a daily basis.
A strong copywriter is worth his or her weight in gold, but it takes years to find a writer who can transform and pen their innovative thoughts into SEO and blog post copywriting.
It is true that a professional copywriter Los Angeles or elsewhere can turn your content from drab to fab, fetch readers to your door, and pen engaging copy that helps to drive conversions.
Often, employers tend to go onto the web and look for services which can provide great copywriters, but a lot of trial and error AND wasted money is required to find those diamond-in-the-rough writers after you have burnt through numerous of bad ones.
So, how do you find a great copywriter? To start off things, here are some tips on hiring and grading copywriters.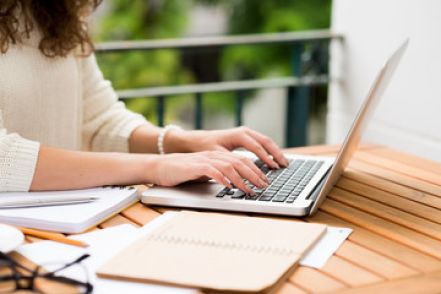 Whether you are looking for a professional blogger for your blog, a copywriter for your website, or a business writer to create smart marketing content, the following guidelines can help you find the best copywriter for your needs.
1. Know your Copywriting Needs: Before you can pour over how to hire a copywriter, you need to first know what you need to get written. If you are working on qualified leads or increasing sales through emails, hiring a copywriter who specializes in blog posts may not give you your best ROI. If you want mixed content, such as blog posts, ad copy or landing page content, be sure to list them out so you can ask potential writers how comfortable they are with different formats.
2. Look for Experience in Your Niche: Many copywriters specialize in a handful of niches in which they have the most knowledge and practice. Whenever possible, search a copywriter with industry-specific experience. If you have an uncommon business and are unable to find an exact match, search for a skill set that has similarities.
3. Determine the Level of Writing Required: If you are marketing B2B in an exceptionally technical field, you will, of course, require a much higher level of writing than a B2C specializing in men's wear. To find a copywriter who can deliver copy that will best speak for your business, you need a to look for someone who can pen down at the appropriate level for your niche.
4. Plan a Realistic Budget: You can surely find copywriters willing to work for fractions of cents per word but like any other thing, you will get what you pay for. Quality writing takes time for any copywriter (www.wisegeek.org/what-is-a-copywriter.htm) to explore the subject and then come up with a piece that delivers per your requirements.
5. Open a Discussion with Potential Copywriters: This is a tip not often shared, but it can certainly have an influence in how to hire a copywriter. Reach out to potential copywriters and open a discussion about the content you want to get written for your business. This will give you a better picture of how well you will gel, how expressive the writer is and whether they are genuinely interested in your project.