Every year, in the United States, approximately 26% of the 50,000 accounting graduates that receive bachelor degrees enter public accounting. When entering this field, individuals have a decision to make – whether to work for a local or national accounting firm. In this article, we will take a look at how working environments and corporate cultures differ between local and national accounting firms. It truly depends on the person's preference. Always, the details to a work environment should be understood in some detail before accepting a job; these include hours worked per week, competition for promotion, the evaluation process, the scope of work, growth opportunities training, etc.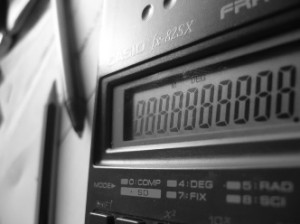 To begin with, local accounting firms are typically owned and operated by one or two CPAs, accompanied by several staff accountants, and are usually operated in a more informal manner than national firms. The staff accountants will commonly work alone with assignments that are started and completed under little supervision.
It is common in local accounting firms for them to work with a business on day to day accounting issues such as auditing, write-up work, payroll, tax, and management advisory.
Meanwhile, national accounting firms are composed of larger numbers of partners, managers, seniors, staff accountants, and support, and typically operate in a more structured manner. The staff accountants here traditionally work as a member to a team that completes highly structured and repetitive tasks for very large, corporate clients. Often performing highly specialized tasks, this gives staff accountants little opportunity to understand a national accounting firm's entire operation.
At a national accounting firm, staff accountants have little to no contact with top management and usually direct their inquiries to the senior accountant in charge. They are regularly evaluated on technical competency, their ability to work within a team, and on their ability to complete highly specialized tasks at a speed favourable to the accounting firm.
National firms tend to hire the top 10% of accounting graduates yet they still experience twice the layover of local accounting firms. FACT: National accounting firms do actually experience nearly twice the annual employee turnover (20%) as compared with local firms (11%). There's a reason for it. The truth is that there is a lot more competition for "the promotion" at a national accounting firm and inevitably, this can introduce a certain level of stress and resentment amongst staff accountants.
When you get down to the nitty gritty, national accounting firms are designed for the type of person that is ambitious, and who enjoys the kind of hustle and bustle that comes with working for corporate clients. If you're a little easier going then a local form is likely the better option for you as, even in a larger city, the atmosphere tends to be a little more relaxed and it allows you to get your head around all aspects of the business as well as get experienced at dealing with clients directly. Many staff accountants from local accounting firms have even gone on to open firms of their own – they make for an excellent training ground for all aspects of accounting. Whichever accounting firm you choose decide, know that every office environment is different – find one that works for you.