It is common practice for many business owners to attempt to do as much as they can to maintain the needs of their businesses. Often times, this attempt to rely on themselves for everything becomes an impediment to creating an environment for the business to keep growing, flourishing, expanding, and succeeding.  To rely on another person is perceived by many as giving up some of the control and responsibility – taking the easy road. However, a business owner needs to rely on others to free him- or herself up to focus on matters such as expanding their business, addressing challenges, etc. The key is to determine what business processes can be outsourced, what needs to be kept in house, and what scenarios would dictate outsourcing.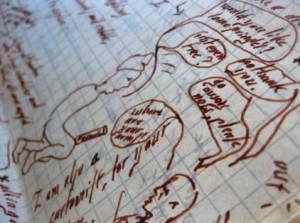 When to allow business process outsourcing
Business owners may recognize early on in their businesses (or it may take much longer) that they are too busy to continue to maintain the day to day books. They may be burning the candle at both ends, and they simply may not have enough time at the end of the day to do the paperwork, to pay the bills, address the invoicing, etc. The health of the business can be dramatically impacted by the lack of consistency in the paperwork. Bookkeeping is the number one task in small businesses that owners routinely neglect and struggle with managing in their operations. Employing business process outsourcing to do the bookkeeping will allow the paperwork to get done much faster than adding it to your list of ongoing tasks.
Another reason that a business owner may enlist business process outsourcing is when they acknowledge that they do not have the skill sets, knowledge or expertise to undertake the financial management of the business – this may include accounting, bookkeeping or both. He or she may also be lacking in the knowledge to use the software or technology that is required to successfully undertake the tasks.
In both of the above situations, if the issue is not acknowledged early enough, there can develop a backlog of paperwork, possible inadequate filing of taxes, payroll challenges or an overall mess to clean up. In this situation above all others, addressing this by business process outsourcing, such as hiring a financial firm that also provides accounting and bookkeeping resources and risk management, can help the business to keep running smoothly.
Benefits
There are many benefits to providing business process outsourcing in the area of technology, accounting or bookkeeping; but one of the main reasons for a small business owner to consider outsourcing is the time and expertise that can be gained.
By passing off the day to day paperwork, a business owner can have more time to network, to build partnerships and grow the business, to focus on the big picture, and to avoid being overwhelmed by the accounting or bookkeeping. One gains even more when business process outsourcing is done with a firm that can address all the nuances of the business.
Many companies have multi-disciplinary teams that can streamline processes; many companies will work with you, your needs and your budget and help you build a long term plan to continue to use business process outsourcing. Some companies will even partner with you and your current in-house staff to create your plan, address your needs and implement requirements.